The Badger
WHAT:
The Badger is a fun new dual sport / adventure motorcycle ride through the Sauk Prairie State Recreation Area formerly known as the Badger Ammunition plant.  
Big bike friendly.
Motorcycles must be highway licensed vehicles and have a valid license plate; all riders must wear a helmet and appropriate safety gear.
Rider must possess a valid driver's license.
Sound check required, 96db limit check completed on site prior to ride.
If it's loud, please don't bring it.
Wisconsin OHM sticker required. Stickers are not available at the event, please plan ahead. This ride is a great example of the funds from OHM stickers being used to make more riding opportunities possible!
WHERE:
Sauk Prairie State Recreation Area is in south-central Wisconsin just south of Devil's Lake State Park. The entrance to the recreation area is directly off of US Highway 12 about 8 miles south of Baraboo and 9 miles north of Sauk City.
Signs will direct participants from the park entrance to the registration area.  
Please note, our ride registration table will be located 3 miles from the front gate.  We assume most will be arriving by motorcycle.  If you are towing a bike on vehicle or via trailer, we ask that you park in the front lot of the property as indicated.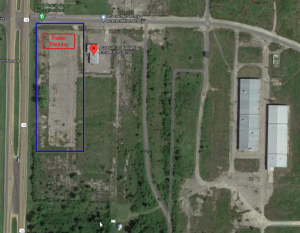 Then proceed to follow the arrows to registration on your bike.  Do not bring trailers to registration, there is no room.
WHEN:
2022: TBD
9am-4pm open ride time.  Last riders out at 3:30PM
HOW:
Free entry! 
Pre-registration required.
Limited to the first 100 riders.
AMA membership not required but highly recommended. Without the AMA we wouldn't have insurance to run the ride, please consider joining, and join the Driftless Dual Sport Riders club as well!